Welcome to Security On-Line Systems
Security On-Line Systems was founded in 1974. We provide top quality residential, commercial, industrial, and institutional electronic security and related systems. We take an engineered system approach verses a sales approach and can handle the more unusual, complex, and large scale designs. If you have a security or life safety issue and you think you need a top quality electronic system or service to help solve your problem, give us a call. We custom design all of our systems to meet our customers' needs, reduce their risk and provide a top quality, easy to use, low maintenance solutions. We also help to find problems in existing systems and provide a better solution.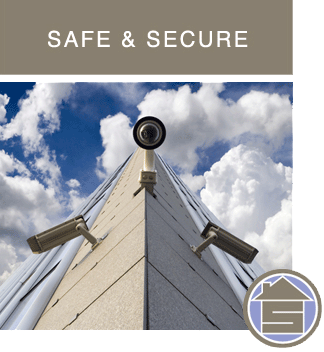 Our Services Include:
Security/Intrusion/Burglar Alarm Systems, Fire Alarm Systems, Door Intercom/Electronic Locking Systems, Electronic Access Control Systems, Emergency Lockdown Systems, Camera Systems, Network Video Recording, Analog or High Resolution Megapixel IP Cameras, Emergency Phones, Hold-up/Panic Systems, Artwork Protection, Automated Gate Systems, Lighting Control/Automation, Distributed Audio & Video, System Integration, High Hazard Fire Alarms, Notification, Explosion Control, System Integration, Spark Detection Systems, Voice Evacuation Systems, Emergency Communication Systems, Carbon Monoxide Detection, Gas Detection/LEL Sensors, High/Low Temperature Monitoring, Water Detection, Sprinkler System Monitoring, Preaction Sprinkler Systems, Structured Cabling, Network Wiring, UL Listed Central Station, 24-Hour Service, IQ Certified Systems, NICET Certified Technicians, High Risk Clients and Assets, Cellular Reporting Systems, Internet Monitoring Service
Professional Affiliations
Locations We Serve
Proudly serving the Delaware Valley since 1974, including Montgomery, Bucks, Chester, Delaware, and Philadelphia Counties. For customers with multiple locations we serve West to York, PA North to the Poconos, and East to the Jersey Shore. View all locations we serve.