Testimonials of Security On-Line Systems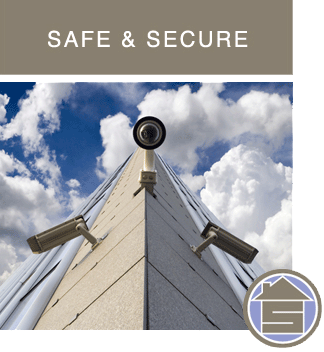 Some comments we have received from our customers include:
"I am thankful that I haven't had to have a dispatch for a real alarm, but a few times I have set off the alarm without a problem and the response from Central Station has been excellent."
"Really pleased with your service."
"Many years of great service. No more break-ins."
"The technician who came to our house was excellent. He was very knowledgeable and extremely competent."
"Response has always been courteous and helpful each time that I have called the office. I never hesitate calling if I have a question regarding the system. I feel secure with the answers that are given to me. Thank you."
"Whenever we have to call for service, we are treated politely and our problem is handled quickly."
"Abraham is the nicest guy and has done a great job. I am very glad that you sent Don because I like him a lot. Patti is always wonderful on the phone. Everyone that I talk to is polite and helpful. You have a great bunch of people."
Service:

"We are very satisfied with your courteous, personable service." Mary P. – customer since 1998
"Excellent service by Abraham and the monitoring staff." Louise M – customer since 1977
"Have enjoyed dealing with everyone, very professional and customer oriented." Raymond U. –customer since 1992
"We have had a wonderful experience, so far, with Security On-Line Systems, Inc. Thanks." Jeff G. –customer since 2004
"We feel so much safer with you guys watching over us! We have nothing to steal, but you guys let me sleep soundly. Abraham is sooo nice, all of your staff and the phone girls couldn't be nicer! Really glad we went with you." Walter B. –customer since 1999
"Always good, prompt, professional service." Joseph W. –customer since 1988
"Everyone is courteous and ready to answer any questions that you may have. I have been with Security On-Line Systems, Inc. for many years. I can say they are Tops. Thank you and don't change." Cecelia S. –customer since 1988
"Thanks so much for your wonderful service. Craig, as usual, did a great job!" Burton L. – customer since 1998
"Your team is top shelf – Great!" William M. –customer since 1988
"There has never been a problem with the Central Station responses. They have always been polite, courteous and concerned that everything was alright and under control." Florence F. –customer since 1987
"Very prompt service. A lot of flexibility with service calls. Friendly reception/service at all times." Barbara F. –customer since 1993
"As a past employee, now working in another part of the state for another alarm company, I will continue to use Security On-Line Systems, Inc. for my systems monitoring and support." William D. –customer since 1977
Installations:
"I am impressed with how nice and neat your installers are. I wouldn't even have been able to tell they were there. It is so nice to know that I can count on you." Bruce B. – customer since 1993
"Your system ROCKS! I love it. Everything works perfectly." Richard D. –customer since 1988
"I love your system as you know. I would not live here without it." Joanne F. – customer since 2000
"There are good techs in this industry and then there are excellent techs. Your techs are excellent. They are very knowledgeable, helpful, courteous and hardworking. They are a credit to the company." Elaina G. –customer since 1987
"The connection to the apartment fire sounders went well. The Security On-Line representative and John the tech, were professional and competent. They both represent your company very well." Sister Judith O. –customer since 2005
Professional Affiliations
Locations We Serve
Proudly serving the Delaware Valley since 1974, including Montgomery, Bucks, Chester, Delaware, and Philadelphia Counties. For customers with multiple locations we serve West to York, PA North to the Poconos, and East to the Jersey Shore. View all locations we serve.