Customer Information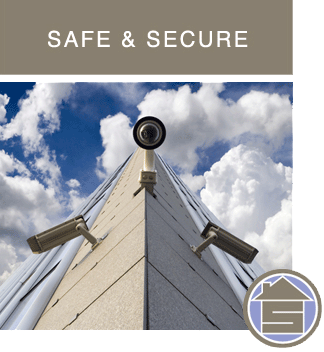 CALL US:
If you CHANGE YOUR PHONE NUMBER, add/delete a phone number or add a phone service such as Answer Call or Call Forwarding. Any of these could affect the ability of your system to connect to our central station in the event of an emergency or ability to remotely connect to program or perform remote diagnostics.
If you need to review or update your EMERGENCY CONTACT LIST. In the event an emergency, the right people and phone numbers should be called to avoid delays in notification.
If you have plans to REMODEL YOUR HOUSE OR BUSINESS, from a door or window replacement to adding a room. We can determine what additional security/fire protection is necessary and tie it into your current system. Please don't wait until the work is started to call us.
If you PLAN ON MOVING. We need at least a month's notice so that we can schedule the system to be disconnected or sign up the new owners if they are interested in keeping the security services we have been providing for you. We would also like the opportunity to meet with you at your new home or business (if you are staying in the area) to quote a quality security/fire system for you at your new location.
PLANNING ON SWITCHING YOUR PHONE SERVICE?
Many of the new services offered by FIOS, Vonage, Comcast and Cavalier, specifically VOIP (Voice Over Internet Protocal) are not compatible to alarm dialers. Before switching, read the following:
MANY ALARM DIALERS WILL NOT WORK AS RELIABLY ON A VOIP PHONE LINE. WE DO NOT RECOMMEND HAVING YOUR ALARM SYSTEM CONNECTED TO A VOIP LINE. IT IS MORE LIKELY THAT EMERGENCY SIGNALS WILL NOT REACH OUR CENTRAL STATION.
If you are switching to VOIP phone service, use it for all of your incoming and outgoing calls. Please contact us. You will need will need a new dual path cellular radio for your system to report properly.
If you have VOIP phone service it may be difficult for you to connect with a 911-dispatch center or for the dispatch center to identify the location of your internet based 911 call.
VOIP phone lines may need additional battery backup to maintain communications in the event of a power outage.
Other things to keep in mind:
Whenever phone people work on the wiring at your home or business, you should contact us so we can check that the alarm panel is properly connected to the phone line. We have had numerous incidents where they have disconnected or improperly wired the alarm connection which would compromise the dispatching of the authorities in a true emergency.
If your home phone number changes or a change to your emergency contact list is required, make sure you let us know. If there is an emergency, we may run into trouble contacting you.
Professional Affiliations
Locations We Serve
Proudly serving the Delaware Valley since 1974, including Montgomery, Bucks, Chester, Delaware, and Philadelphia Counties. For customers with multiple locations we serve West to York, PA North to the Poconos, and East to the Jersey Shore. View all locations we serve.